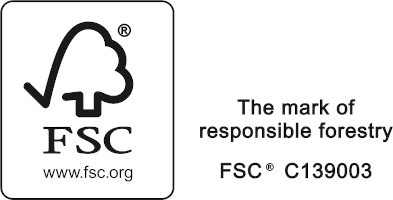 FSC® certified
At Ecobag Network Sp. z o.o. it is possible to order products with FSC® certificate.
FSC®-certified products manufactured in our company will be marked with the FSC® license code (FSC® C139003) assigned to Ecobag Network Sp. z o.o.
At Ecobag Network Sp. z o.o. we also make productions with the customers or intermediaries FSC® license code.
FSC® – certification system granted by the international organization Forest Stewardship Council® dealing with the certification of forests and products of the wood and paper industry. The FSC system is currently recognized as one of the oldest and most reliable among the existing systems promoting responsible management of forest resources and is the only system supported by major ecological organizations. Compliance with FSC guidelines enables timber harvesting while maintaining the viability of forests and their biological richness.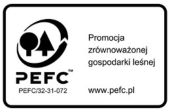 PEFC™ certified
In our company You can order products with PEFC ™ certification.
PEFC ™ (Program for the Endorsement of ForestCertification) – an international non-profit non-governmental organization that promotes sustainable forest management through independent certification, which guarantees that timber products come from forests managed in a responsible and sustainable manner.
Supply Chain Certification (CoC) – allows you to verify the origin of wood at every stage of its processing and flow. It is intended for enterprises dealing in the marketing or use of timber products marked with PEFC.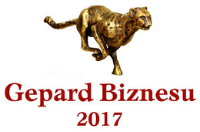 Business Cheetah 2017
We received the title of Business Cheetah 2017 in the 12th edition.
The title of Business Cheetah 2017 can be awarded to Polish enterprises, whose financial results in January 2018 were examined by the European Business Institute, and their market value increased by more than 10%. The companies whose net revenues in 2016 amounted to a minimum of 100,000 PLN, they showed a profit and the value of their capital was positive. were selected for analysis.,
The title is another of many signals confirming our excellent business condition and great development prospects for the company and our employees.